Oklahoma Gov. Stitt's 'Support' for Cockfighting Not OK: Critics
Posted on: November 19, 2023, 04:10h. 
Last updated on: November 19, 2023, 04:46h.
Oklahoma's Republican Governor Kevin Stitt is facing censure from animal rights groups — and raised eyebrows from political opponents — after posting a video shoutout to the state's illegal cockfighting industry.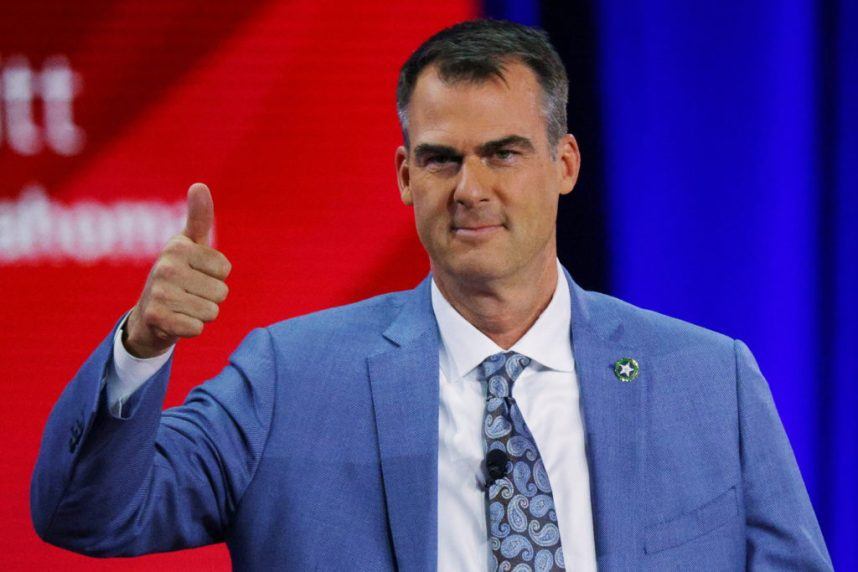 Incredibly, Stitt has made a short video in support of the Oklahoma Gamefowl Commission (OGC), a group that advocates for the reduction of penalties for cockfighting.
The practice typically involves spectators placing bets on birds that then fight to the death, usually with miniature hooked razors known as "gaffs" or "slashers" attached to their talons.
Cockfighting was banned in Oklahoma at a 2002 referendum, as one OGC district director, Chance Campo, knows only too well.
In August this year, he was charged by prosecutors with felony offenses related to illegal cockfighting after he attended a bout in Carter County that was busted by authorities.
Cheering from the Sidelines
"I wanted to take a moment to cheer you on from the sidelines," Stitt told OGC members in his video, after apologizing that he could not attend the group's AGM in person.
You all know Oklahoma's long and storied history with gamefowl, from statehood to today," he continued. "We need to protect the nearly 5,000 gamefowl farmers across Oklahoma and lift up our rural and municipal economies. I can't wait to see what we accomplish together in the next legislative session."
The OGC has donated more than $70K to Oklahoma lawmakers, including $2K to Stitt himself, according to The Oklahoman.
The organization boasts on its website that it managed to work with the legislature to get four bills introduced and passed by committee last year, although none ultimately became law.
'Backwards, Embarrassing'
Former Republican Gov. Frank Keating, whose administration oversaw the 2002 ban, described cockfighting as "cruel and backward" in a statement this week, adding that Stitt's behavior was "embarrassing."
It is an embarrassment to me that any elected official seeks to turn back the clock on this morally settled issue," Keating said. "Talk of decriminalizing cockfighting is toxic to the idea of economic development and forward progress for our great state."
Former Oklahoma Attorney General Drew Edmondson complained that Stitt was associating himself with lawlessness, which was "not a proper role for any statewide elected official."
Stitt Denial
While state residents voted to ban the blood sport by a slim 52% majority at the 2002 referendum, the ban was delayed by legal challenges. It eventually came into effect in 2004 after the Oklahoma Supreme Court ruled 7-0 that it was constitutional. The OGC has maintained a consistent lobbying presence ever since, The Oklahoman reports.
A spokesperson for the Governor's Office, Abegail Cave, denied that Stitt supports animal cruelty. Instead, he backs "Oklahoma agriculture," she said.
Stitt had "not seen or endorsed any legislation on this topic [of cockfighting]," she added.