Harry Reid Airport Passengers Facing Flight Delays Due to Winds
Posted on: November 19, 2023, 09:26h. 
Last updated on: November 19, 2023, 09:26h.
Over 600 flights departing Sunday from Las Vegas's Harry Reid International Airport were delayed due to high winds.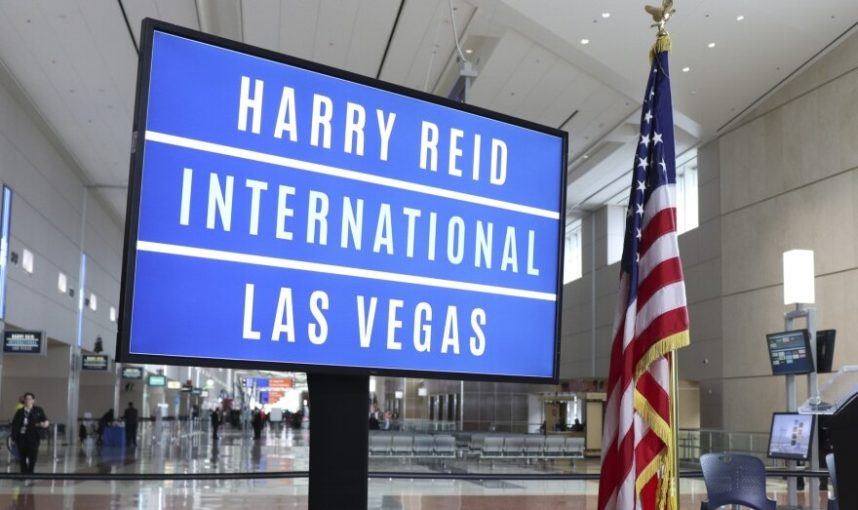 In total, an estimated 716 outbound and inbound flights were delayed at the airport as of 6 p.m. Sunday, according to FlightAware, a flight tracking service. Eight flights also were canceled, Las Vegas TV station KTNV reported.
During late afternoon hours on Sunday, Harry Reid departing passengers were faced with a delay of 165 minutes, according to the Federal Aviation Administration (FAA).
Winds in Clark County were measured at between 35 and 45 mph. Gusts were higher than 50 mph, according to the National Weather Service (NWS). One gust at North Las Vegas Airport was tracked at 62 mph.
Many Leaving After Auto Race
Those who were delayed at Harry Reid Airport included many of the estimated 100K visitors who came to watch the Formula One Las Vegas Grand Prix over the weekend. The Transportation Security Administration (TSA) estimated that 98K passengers would leave Harry Reid following the Las Vegas Grand Prix, according to the Las Vegas Review-Journal.
Beyond the wind, airport spokesman Joe Rajchel also blamed the delays on the large number of private and commercial following the race, the Review-Journal reported.
What we're seeing is a high volume of traffic trying to depart," Rajchel said.
Dust Storms
Wind-related dust storms additionally led to the temporary closure of Interstate 15 South — near Primm, Nev. and Stateline, Nev. — on Sunday afternoon.
The highway was shut down early Sunday and reopened at 12:20 p.m. Delays were predicted for the rest of Sunday.
The NWS also issued a dust storm warning for areas between Primm and Mountain Pass. That included north central San Bernardino County and southwestern Clark County including Interstate 15.
Visibility was near zero at times. As the day continued, authorities reported visibility was less than one quarter of a mile. An advisory was issued on Sunday to avoid travel in this area.
Airport Connector Reopened
Earlier, the Harry Reid Airport connector was closed on Saturday after a three-vehicle crash. One vehicle overturned on the highway.
Traffic on all of northbound lanes on the connector came to a halt for a while on Saturday. It wasn't until 11:15 p.m. Saturday that one of the northbound lanes reopened, and traffic moved through at a trickle.
Drivers needed extra time to get to the airport if they had to board flights or pick up passengers.
The crash also led to minor injuries. No one was hospitalized.
A motorist who was believed to be responsible for the crash fled from the accident scene, police said.