Commercial Casino Revenue Hits $16.1B in Q3
Posted on: November 17, 2023, 12:38h. 
Last updated on: November 17, 2023, 02:21h.
The third quarter of 2023 was a historic three-month period for US commercial casinos, as gross gaming revenue (GGR) climbed to a record $16.17 billion.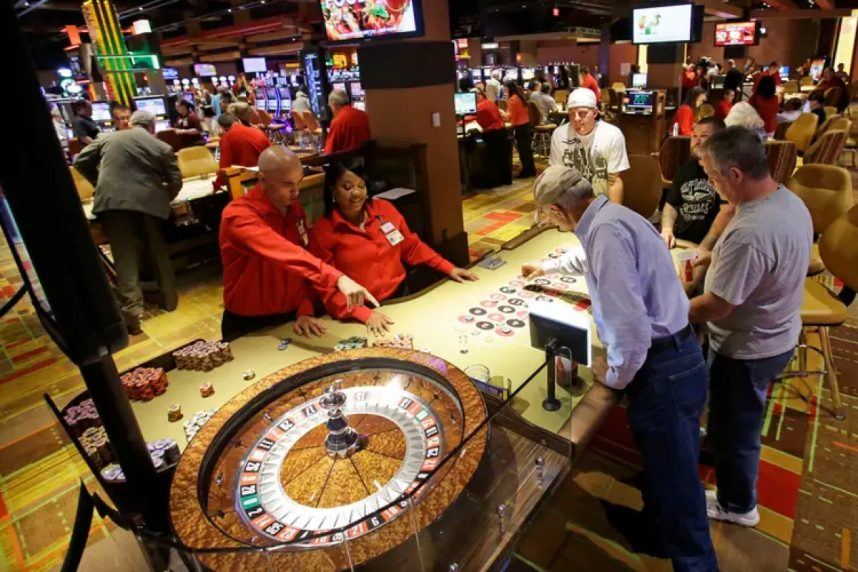 The American Gaming Association (AGA) reports that commercial casinos won nearly $16.2 billion off players between July and September. That's a year-over-year increase of 6.1% and marks the 11th consecutive quarter of annual revenue growth.
The data includes revenue from brick-and-mortar casino slot machines and table games, sports betting, and iGaming. It doesn't include lottery revenue or GGR generated at tribal casinos.
With growth across land-based and online gaming, we are delivering career opportunities for millions of Americans and strong economic contributions to communities across the country through increased tax revenue," said AGA President and CEO Bill Miller. "Our sustained momentum reflects gaming as a first-choice entertainment option for millions of American adults."
The AGA is the lobbying group representing both commercial and tribal gaming interests in DC.
Sports Betting, iGaming Fuels Growth
The AGA numbers reveal that the US gaming industry continues to grow at record rates, largely because of the ongoing expansion of legal sports betting, both online and in-person, and iGaming. While retail slots won the bulk of the money at $8.98 billion, a 1.7% improvement from Q3 in 2022, and table games won $2.64 billion, a 3.8% premium, iGaming and oddsmakers also posted larger gains.
Online casinos in New Jersey, Pennsylvania, Connecticut, Delaware, West Virginia, and Michigan generated a GGR of $1.52 billion in the third quarter. That represents a 26% surge from the same three months in 2022.
Sportsbooks kept $2.15 billion, a nearly 23% year-over-year jump. Sports betting is legal and operational in 35 states plus DC. Regulated sportsbooks will soon go live in Nebraska, North Carolina, and Vermont to take that number to 38.
"Americans continue to migrate their action to the protections of legal, regulated sportsbooks in record numbers. This sustained demand only reinforces the need for federal and state enforcement against illegal offshore operators," added Miller.
Record Year, Again
Through three quarters of 2023, total commercial GGR stands at $48.69 billion, a 10% increase from the same nine months in 2022. With a quarter of revenue to report, the odds are good that the US commercial gaming industry will post another annual GGR record in 2023.
In 2022, GGR eclipsed $60 billion for the first time. The $60.42 billion in revenue came after commercial gaming interests won $45.62 billion in 2021, an all-time high.
While most of the growth is being realized online through iGaming and mobile sportsbooks, legacy gaming has also managed to grow. Slot win this year is up 3.8% to $26.7 billion, and table game hold has climbed 2.3% to $7.6 billion.
In the coming years, those numbers could likely grow further as new casinos open in Virginia, Nebraska, and Illinois — states that didn't previously allow legal gaming.
Commenting on the record 2023 GGR through September, the AGA says commercial gaming interests have delivered approximately $10.68 billion in taxes for state and local governments.
"Note that these gaming tax figures only cover specific state and local taxes directly linked to gaming revenue that are reported monthly or quarterly. Fees that are levied on an annual basis are not covered, nor are sports betting excise tax payments to the federal government. The figures also do not encompass the billions of additional tax dollars paid by the industry on income, sales, payroll, or various corporate taxes," the AGA clarified.