Richmond Casino Defeat Has Virginia Cities Jockeying for Gaming
Posted on: November 20, 2023, 08:46h. 
Last updated on: November 20, 2023, 12:20h.
Richmond voters earlier this month rejected for a second time a proposed casino resort in the Virginia capital metro. That has prompted state lawmakers and local officials in other counties and cities to ponder whether they might be able to secure an opportunity to weigh a similar project.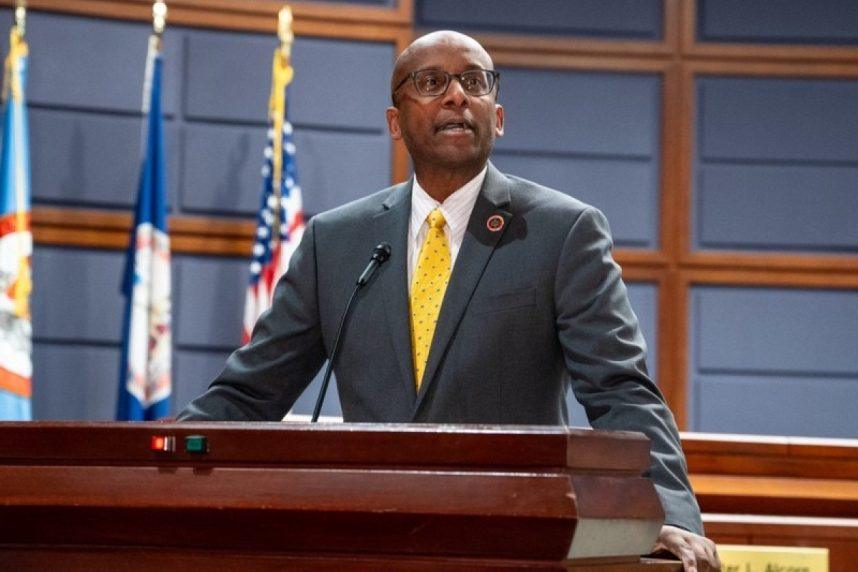 When Virginia lawmakers in 2020 authorized commercial casinos, they did so in a carefully crafted way, where gambling would be used as an economic stimulator. Cities petitioned state lawmakers for inclusion in the gaming bill, and along with Richmond, the cities of Norfolk, Portsmouth, Bristol, and Danville qualified.
Those cities met the gaming law's qualifying criteria, such as experiencing a population decline of at least 20% between 1990 and 2016, and a minimum poverty rate of 20% in 2017. The casino bill requires that gaming developments are only authorized with local approval through a citywide ballot referendum.
Following Richmond rejecting its casino opportunity for a second time in three years, state Sen. David Marsden (D-Burke) and Del. Wren Williams (R-Stuart) believe Fairfax County should be given a chance. Though Fairfax is one of the wealthiest counties in the entire nation, the politicians think diversifying the DC suburban ring would only further grow the Northern Virginia county that borders Alexandria and Arlington County.
Marsden also believes a casino could bail out the Metro Silver Line and its new 11.4-mile stretch connecting Reston and Loudoun County that cost $3 billion. Ridership continues to decline, he says, and opening a casino would increase demand from DC.
Path to Approval
Marsden and Williams are expected to reintroduce their gaming bills in January when the Virginia General Assembly convenes.
Marsden and Williams have fielded interest from Comstock Companies regarding a casino. The Reston-based mixed-use real estate developer is determining how to redevelop several former auto dealerships on Chain Bridge Rd. in Tysons, and a casino has been floated.
Some local officials aren't on board. That group includes Hunter Mill District Supervisor Walter Alcorn (D), John Farrell, president of the Reston Association Board of Directors, and Lynne Mulston, president of the Reston Citizens Association.
Alcorn recently asked the Fairfax County Board of Supervisors for answers to specific concerns he and many community members have regarding state efforts to allow a casino in the county. Most important is whether county leaders believe they have the authority to singlehandedly place a casino referendum before voters.
Fairfax County Executive Bryan Hill told Alcorn this week, as first reported by Patch, that the county indeed is of the legal understanding that a casino could be classified as "public entertainment" and be allowed in commercial retail areas without rezoning.
Under this determination, a casino would be permitted in those specific districts with Board of Supervisors approval," Hill explained.
Under the current Virginia gaming law, Hill added that a hypothetical referendum would pinpoint a single location for the casino, not numerous possible sites. The county executive said if the General Assembly amends the law to allow Tysons to consider a casino, further amendments could be made to allow a referendum to include multiple locations.
"Reston Association assures its membership that it is committed to opposing the establishment of a casino," Farrell said in response to Hill. "We are aware of no location in Reston which has been approved as a site for 'public entertainment' and find Mr. Hill's statement baffling."
Petersburg Remains Silent
After Richmonders first voted "No" to their casino during the November 2021 election, officials in nearby Petersburg asked state lawmakers to relocate the capital city's gaming privilege roughly 20 miles south. State Sen. Joe Morrissey (D-Petersburg) led that fight, though his bill ultimately stalled.
Morrissey lured in Baltimore-based Cordish Companies to pitch a $1.4 billion integrated resort casino to be built in numerous phases over several years in Petersburg. Morrissey was defeated in his Democratic primary in June. He will exit the state Senate on Jan. 10, 2024.
Petersburg officials haven't yet said if they will resume their push to acquire a casino prospect. Petersburg Mayor Samuel Parham said last year that a casino could "transform the city."