Bally's Could Get Lift From Oakland A's Moving To Las Vegas
Posted on: November 19, 2023, 01:00h. 
Last updated on: November 18, 2023, 11:08h.
Bally's (NYSE: BALY) insiders gobbled up shares of the previously downtrodden stock in advance of Thursday's Major League Baseball (MLB) owners vote that paved the way for the Oakland Athletics (A's) to move to Las Vegas where the gaming company operates the Tropicana.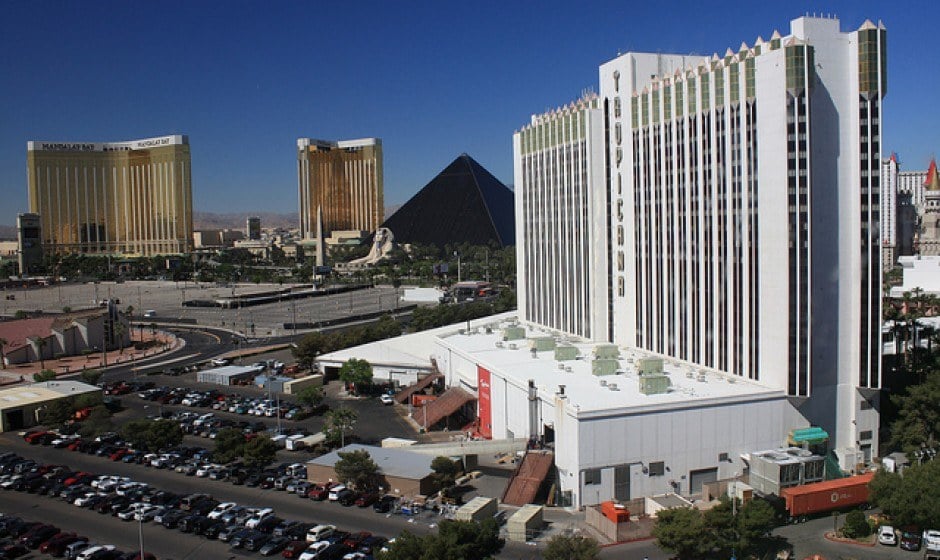 That unanimous vote seals the fate of the Tropicana, confirming the venerable Strip venue will be demolished so that a new MLB stadium can be built and readied in advance of the 2028 season. In April 2021, Bally's acquired Tropicana's non-real estate assets from Gaming and Leisure Properties (NASDAQ: GLPI) in a transaction valued at $308 million.
Prior to Thursday's vote, high-ranking Bally's executives, including CEO Robeson Reeves and George Papanier — president of the operator's land-based casinos arm — feasted on the previously flailing stock. From Nov. 3 through Nov. 9, 10 Bally's insiders bought 81,500 shares of the regional casino company valued at more than $760,000, according to Bloomberg data.
Reeves and Papanier combined to purchase 40,000 of those shares. Buying Bally's stock on Nov. 3 proved to be a shrewd move because it closed at $9.32 that day prior to surging to $11.23 yesterday. The stock is up 21.93% over the past month, but still down 42% year-to-date.
A's Move Could Lift Bally's
With Las Vegas gaining a MLB team — the city's fourth professional sports franchise and second from Oakland — Bally's gains clarity on how to proceed with the Tropicana.
In our view, this is a positive development, as it provides clarity for BALY with regard to the plans for the Tropicana, as BALY had opted not to implement operational changes until after the MLB vote," wrote Macquarie analyst Chad Beynon in a new report to clients.
Bally's has options. It could develop a new casino resort adjacent to the new stadium or it could sell its lease on Tropicana to another gaming company. The regional casino operator will be compensated by Gaming and Leisure as part of the MLB stadium deal.
"We believe clearing this hurdle will now allow management to assess the various paths forward for the redevelopment of the property, which could include building a large resort, finding a partner, etc. We are holding our valuation for now, but overall we believe this solidifies a better runway to deleverage and grow the company," added Beynon.
Other Beneficiaries of A's Move
Beynon has an "outperform" rating on Bally's with a $15 price target, which implies upside of 33.5% from the Nov. 17 close. The Macquarie analyst also sees other Strip operators benefiting from the A's moving to Las Vegas.
That group includes MGM Resorts International (NYSE: MGM) and Caesars Entertainment (NASDAQ: CZR) — the largest Strip operators — along with Golden Entertainment (NASDAQ: GDEN) and Wynn Resorts (NASDAQ: WYNN).
"In addition, we believe this news represents an incremental catalyst for Las Vegas as a whole that will bolster the entertainment draw of the city, which would benefit operators such as MGM, CZR, WYNN, and GDEN," concluded Beynon.