Pennsylvania Gaming Revenue Totals $483M in October
Posted on: November 18, 2023, 10:12h. 
Last updated on: November 18, 2023, 12:32h.
Pennsylvania gaming revenue in October 2023 totaled $483 million, a 7.3% year-over-year gain. The money includes revenue generated at the state's 17 brick-and-mortar casinos and from iGaming, sports betting, fantasy sports, and video gaming terminals (VGTs).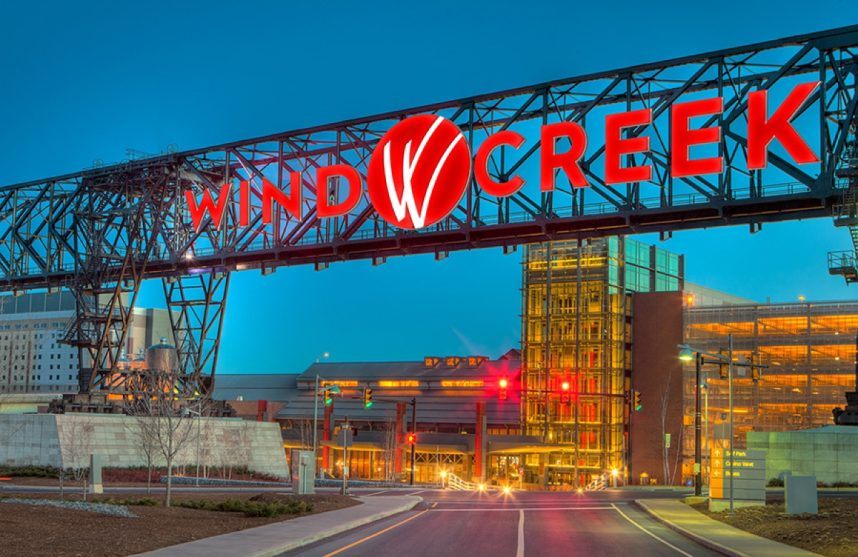 It's revenue reporting time of the month, as state gaming regulators reveal how their commercial gaming interests fared in October—Pennsylvania's $483 million ranks third in the US, behind only Nevada and New Jersey.
Casinos and sportsbooks in New Jersey won about $487.1 million last month. Nevada hasn't yet reported its October numbers, but it has reported 31 consecutive months of gross gaming revenue (GGR) above $1 billion.
Slot machines at Pennsylvania's 17 casinos won $192.5 million off players in October 2023, a 3.3% decline from the same month in 2022. Table games fared better, with the felt keeping about $81.5 million — a 2% year-over-year improvement.
Pennsylvania iGaming, Sports Betting Fuels Growth
Though in-person GGR was down, those losses were easily offset online. iGaming income from interactive slots flourished 27% to $109.8 million. Win from online tables climbed 19% to $42.6 million. Online poker rake added $2.3 million for a total internet GGR of roughly $154.7 million.
Fees from fantasy sports totaled $2.6 million — a 4.3% decline — and VGTs at truck stops saw revenue drop 4% to $3.4 million.
Oddsmakers, for the first time in state history, took over $800 million in bets. Of the $829 million risked, bettors lost $48.1 million. The sportsbook hold represented a 19% year-over-year surge. The bulk of the $43 million win was made online.
Oddsmakers in Pennsylvania fared well on the Philadelphia Phillies losing in seven games to the Arizona Diamondbacks in the National League Championship Series. Philly went up 2-0, only to lose the next two in Arizona. They won game five to head back to Citizens Bank Park up 3-2 but lost the final two games at home to end their season.
Smoking Considerations
A bill to prohibit indoor casino smoking advanced out of a House committee this week in Harrisburg. It's the first time since the Pennsylvania Clean Indoor Air Act was passed in 2008 that legislation seeking to amend the law and close the casino smoking loophole passed a General Assembly committee.
State Rep. Dan Frankel (D-Allegheny), who chairs the House Health Committee, believes it's time to protect casino workers from dangerous secondhand smoke. He and his 14 fellow House Health Committee Democrats passed his smoking bill, with all 10 Republicans on the committee voting against forwarding the measure to the full House floor.
Pennsylvania casinos can allow indoor tobacco smoking on up to 50% of their gaming floors. All but two casinos — Parx Casino north of Philadelphia and its satellite casino, Parx Casino Shippensburg — take advantage of the smoking allowance.
Parx Casino in Bensalem, despite not allowing smoking anywhere inside the property, continues to lead Pennsylvania's brick-and-mortar casino industry. Parx won $30.3 million on its slots last month- about $8.5 million more than Wind Creek Bethlehem, which came in second at $21.8 million.
Parx table game revenue was $17 million, which ranked second in the state behind Wind Creek at $20.4 million.