Ex-Dishwasher Allegedly Threatens to Shoot, Bomb Vegas Eatery
Posted on: May 24, 2023, 04:22h. 
Last updated on: May 24, 2023, 04:39h.
A former dishwasher remains in jail after he allegedly threatened to shoot up and blow up a Las Vegas Strip restaurant where he formerly worked.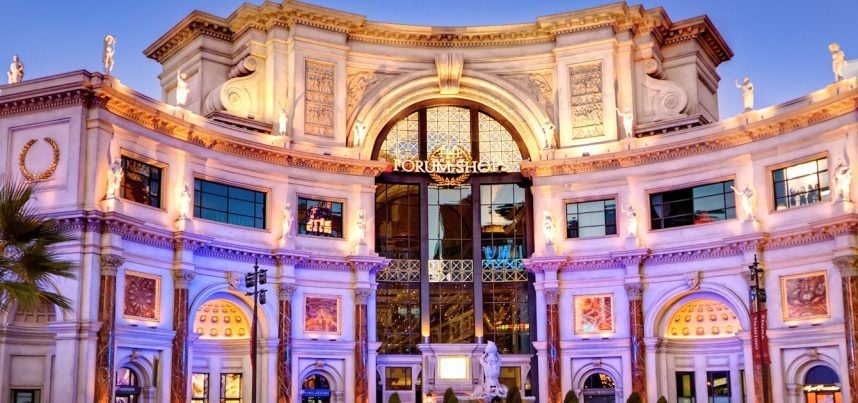 Jonathan Bonilla, 31, was arrested on Saturday just hours after he telephoned RPM Italian Restaurant in the Forum Shops at Caesars at least six times, according to Las Vegas TV station KLAS. During the calls, Bonilla allegedly threatened to bomb the upscale restaurant and "bring a couple [of] Glocks and an AK-47 to shoot up the business," KLAS reported.
The calls began at 12:13 p.m., which was about an hour after the restaurant opened for lunch.
The calls were made to the cell phone of an unnamed person who worked at the restaurant. The employee didn't answer the first two calls because there was no caller ID appearing on the cell phone and he did not know the caller's identity. It's unclear how Bonilla knew the employee's personal number.
About a minute later, the cell phone rang again. The employee answered and the caller said he was Bonilla. He soon threatened to "blow up the business," according to the Las Vegas Metropolitan Police Department (LVMPD).
Threatens Employee's Family
Bonilla additionally threatened to "end him" by gunfire and "take care of" his family, too, police said. Once the conversation was placed on speaker phone, another employee said he heard Bonilla claim he was "on the block, with a Glock."
Bonilla also appeared "intoxicated" and was "slurring his words," the LVMPD report revealed.
Making Growling Sounds
Bonilla was also making "weird noises similar to growls," according to the LVMPD.
The violent threats led the employee to call 911. He was redirected by the call center to the LVMPD's nonemergency number, where he was placed on hold for 45 to 50 minutes, KLAS reported.
Meanwhile, Bonilla continued to call the restaurant and demanded to speak to the same employee he had been threatening. He made his final call at 1:29 p.m.
Bonilla was apprehended at his home later on Saturday at his home and was booked at the Clark County Detention Center. He was charged with communicating a bomb threat. Bonilla also had a pending warrant on a theft charge.
He remains in custody as of Wednesday and is scheduled to appear in local court on June 6.
Fired This Month
A police investigation into the incident revealed that Bonilla was fired on May 8 from his job at the eatery, according to KLAS. He had worked there for a month and a half before he was let go for missing work.
Restaurant employees said over the weekend they had not seen Bonilla for a few weeks.
Police didn't reveal how many employees or guests were in the restaurant at the time of the threatening phone calls. No injuries were reported.
RPM opened on May 16, 2022, replacing the Slanted Door. The eatery is owned by Lettuce Entertain You Restaurants.
The restaurant is located about three miles from the Mandalay Bay Hotel where, in 2017, a shooter repeatedly fired upon concert-goers attending the Route 91 Festival, leaving many dead or injured.