Kindred CEO Henrik Tjärnström Resigns, 'Effective Immediately'
Posted on: May 17, 2023, 12:56h. 
Last updated on: May 17, 2023, 01:29h.
Kindred Group is losing its second executive this week in a move that might raise certain flags at the gaming company. Just days after it was announced that CFO Johan Wilsby would leave the company, CEO Henrik Tjärnström has resigned, effective immediately.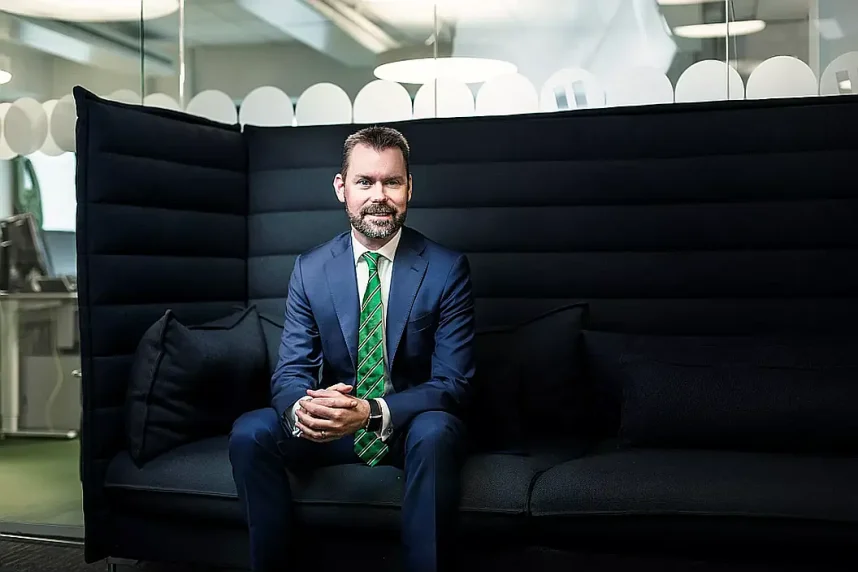 In a press release issued Wednesday, Kindred said its board of directors had received and accepted Tjärnström's resignation. He had been at the helm of the company since 2010.
No reason for the sudden and unexpected departure was given. Kindred added that it has already appointed Nils Andén interim CEO, a step up from his role as Chief Commercial Officer (CCO).
Changing of the Guard
Wilsby's departure is expected to come sometime this fall, according to the company's earlier announcement. He served as Kindred's CFO since 2020 and, like with Tjärnström's departure, no reason was given for the exit.
There was no previous indication that Tjärnström might leave, but it is apparently something that was being discussed behind closed doors. Chairman Evert Carlsson provided a statement about his departure, thanking him for his "valuable contributions" and wishing him success in the future.
In announcing Andén's ascension, Carlsson said the board views him as the right fit for the job given his extensive knowledge of Kindred's operations. Andén has been the CCO since 2020, having returned to the company after a four-year break.
Prior to that departure, Andén held various roles with the company when it was still primarily known as Unibet. He led Business Development from 2006 to 2007, was the Head of Poker from 2008 to 2009, and eventually moved up to Chief Marketing Officer from 2012 to 2016.
In between his two periods with Kindred, Andén was still active in the gaming industry. He was the Director of Digital Marketing at GVC Group, which later became Entain, from September 2017 to December 2019.
In addition to his work with Kindred, Andén, who studied business at the Stockholm School of Economics, is also a non-executive director of EasyPark Group, a parking and urban development innovation company. He's held that position for over four and a half years.
Trouble Ahead?
While there's no indication of trouble ahead (Kindred added in its press release that it isn't changing its guidance for the year), losing a CEO and CFO in succession is often a troubling sign. There could be more to the departures than the company wants to lead on.
In substantiating the conclusion, the researchers added that, in many cases, a resigning CEO will remain on the entity's board or retire. A CEO who is forced out, however, breaks all ties with the company.
Another study from 2013, "The Effect of CEO and CFO Resignations on Going Concern Opinions," reaches similar conclusions. It posits that "the resignation of a top executive increases a firm's likelihood of failure."
Jim Cramer, the host of CNBC's "Mad Money," believes the sudden departure of key executives is a concern, as well. He has repeatedly said that they're red flags and "when the chiefs resign, maybe you should, too." The latter is a suggestion that investors may want to consider pulling out of a company when key executives suddenly leave.
None of these are conclusive evidence that Kindred is facing difficulty. However, it's important to watch what might come next.