UFC Fight Night Odds: Shahbazyan Favored to Remain Undefeated vs. Derek Brunson
Edmen Shahbazyan enters the main event of Saturday's UFC Fight Night card as a -350 favorite to maintain his undefeated record when he takes on Derek Brunson (+260), according to PointsBet Sportsbook.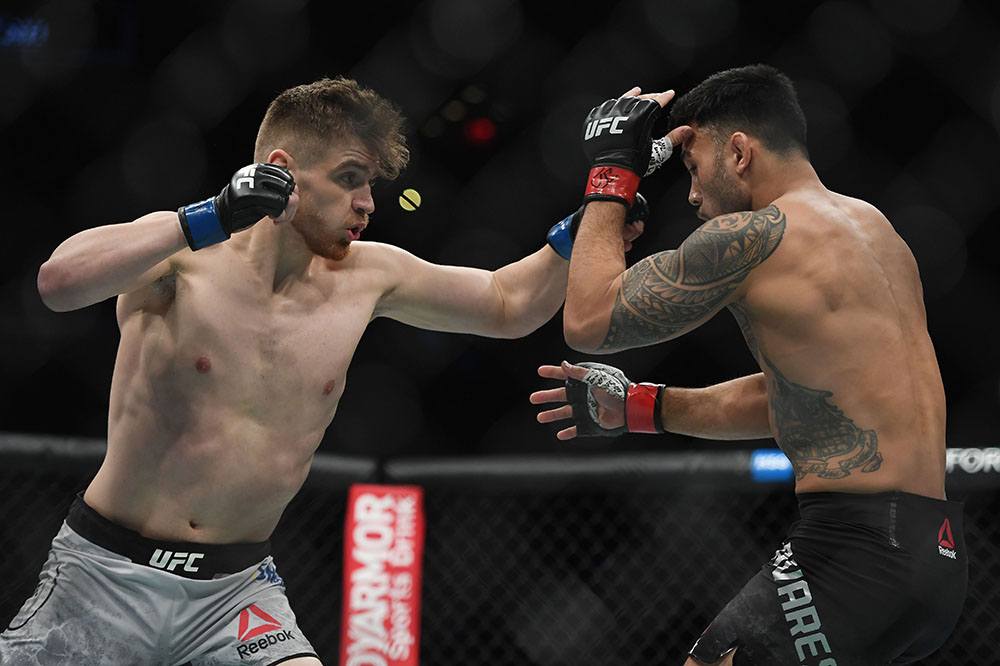 Shahbazyan (11-0) and Brunson (20-7) headline Saturday night's card at the UFC's Apex facility in Las Vegas.
Shahbazyan, Brunson See Path to Title
The critical middleweight matchup should send the winner into the title picture. Shahbazyan has established himself as one of the most promising prospects in the UFC, a potential champion who benefits from the guidance of manager Ronda Rousey – perhaps the most iconic female MMA star of all time.
It's not if, it's when," Rousey told UFC president Dana White in an interview, speaking of Shahbazyan's championship potential. "This kid is special. He is one in a generation. I know what I'm looking at and you know what you're looking at. It's interesting to finally be in this time where everyone is starting to take notice."
At 22 years old, Shahbazyan already ranks as the No. 9 contender in the UFC middleweight division. He can prove he belongs with the division's elite by beating Brunson, whose only losses in the UFC have come to elite middleweights. Some see Brunson as a gatekeeper, but he believes that a big win over the strongly hyped Shahbazyan could make him a real contender again.
"I know what I'm capable of when I'm prepared and dialed in," the 36-year-old Brunson told Yahoo Sports. "I'm a dangerous guy. I still feel like there is a lot out there for me. By no means have I written myself off. I think I've got a lot more left in me and you'll see some great performances in these next couple of years."
The fight will likely see Shahbazyan push the action early. Brunson has shown an ability to calmly take the fight into the later rounds as of late. If he can continue to follow that game plan, he might have a chance of upsetting Shahbazyan's run towards the middleweight title.
Calderwood Risks Title Shot by Facing Maia
In the co-main event, women's flyweights Joanne Calderwood (14-4) and Jennifer Maia (17-6-1) face off in what looks to be a dangerous matchup for Calderwood. The 33-year-old title contender was in line to take on champion Valentina Shevchenko. But Shevchenko backed out of a title fight due to an injury, and Calderwood instead chose to take a fight against Maia rather than weight for a championship bout.
I get it, I'm in a great position and a great opportunity ahead of me, but at the same time, I'm not getting paid and people aren't thinking I'm relevant to this spot," Calderwood told MMA Fighting. "I want to go out there and prove to myself and to the fans as well and I want to stay active."
Calderwood is capable of controlling the fight again Maia, as she is the better striker even if she isn't an elite athlete. Calderwood comes into the bout as a -160 favorite again Maia (+128) in what figures to be a competitive fight.
Also on the UFC Fight Night card, Vicente Luque (-195) faces off against Randy Brown (+155) in a welterweight bout, and lightweights Lando Vannata (-160) and Bobby Green (+128) also fight on the main card.
The post UFC Fight Night Odds: Shahbazyan Favored to Remain Undefeated vs. Derek Brunson appeared first on Casino.org.